Washington College Academy Hosts First Annual Fall Craft Festival | New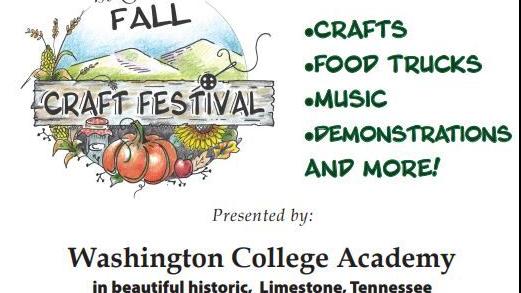 Washington College Academy is developing a new fall tradition.
The historic venue, located in Limestone, is hosting its first Fall Craft Festival on October 23. Festival-goers can walk the school grounds, have their photo taken in an old family photo booth, tour the pumpkin, grab a bite to eat from a food truck, or shop over 20 vendors for craft products.
"I think when people come they will really feel the story of it all, and it's just a very nice and relaxing way to come, have lunch, buy some crafts from local vendors," said Debra Lewis, a volunteer with Washington College Academy. "It will be a great time.
Attendees will also have the opportunity to watch demonstrations from the Washington College Academy Arts and Crafts, including blacksmithing, stained glass work, and wood utensil making. There will also be outdoor painting on campus and information booths explaining the history of the school.
All proceeds from the festival will go towards the preservation of Harris Hall. Harris Hall was built in 1846 and is listed on the National Register of Historic Places. The building was occupied by the Union and Confederate armies at different times during the Civil War as a barracks and stable and served as an administrative office and dormitory school.
Currently, WCA is working on repairing the Harris Hall kitchen so that the school has a location to give cooking lessons and organize dinners. The roof and doors will also need to be restored in the near future.
"It's just a really cool story," Lewis said. "So we're going to bring people in and show them through posters and that sort of thing the history of the building and really try to get donations."
The festival will take place on Friday, October 23 from 10 a.m. to 6 p.m. Admission is free and donations are accepted. For more information, visit www.wca1780.org or call (423) 257-5151.FOR THE LATEST NEWS AND UPDATES, DOWNLOAD THE JOHNSON CITY PRESS APP.