Steve Hobbs sworn in as Washington Secretary of State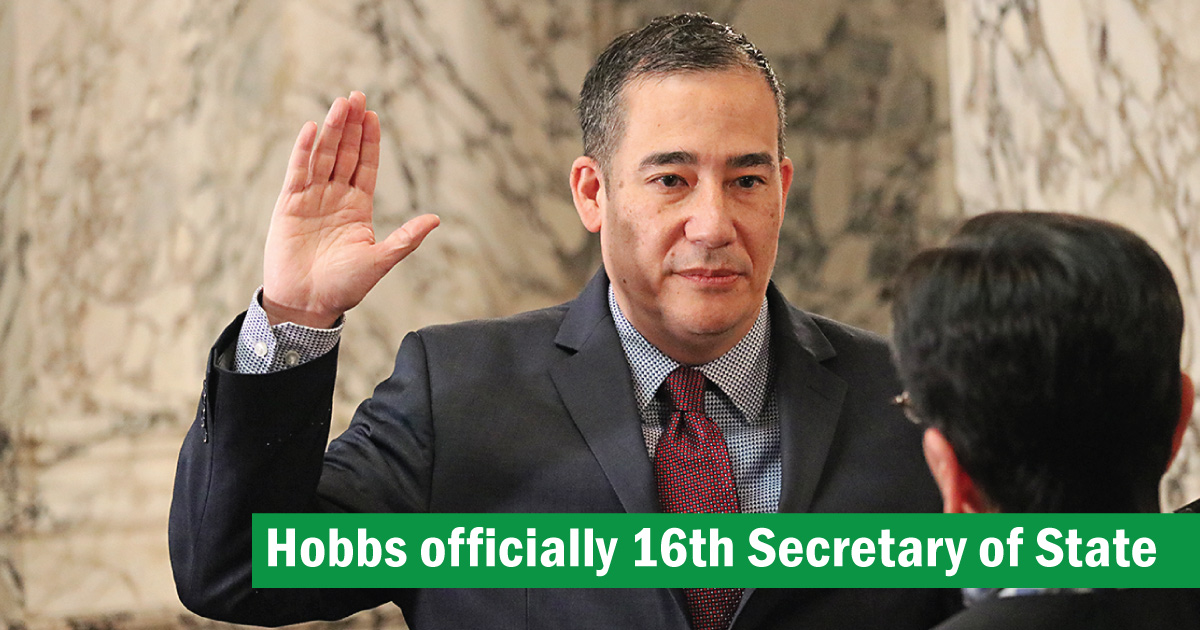 OLYMPIA, Washington, November 22, 2021 – State Senator Steve Hobbs (D-Lake Stevens) was sworn in on Monday as Washington's 16th Secretary of State. He replaces Kim Wyman, who resigned mid-term to join the Department of Homeland Security's Cybersecurity and Infrastructure Security Agency.
In brief remarks on Monday, Hobbs pledged to continue to strengthen the integrity of elections in Washington, including working to respond swiftly to election-related misinformation and disinformation.
"As Secretary of State, it is my duty to instill confidence in the Washington electorate that our electoral system maintains a strong security position as we approach the mid-term of 2022," Hobbs said. "Part of this effort is to act swiftly on false information about our electoral system and to provide the public with verified information from reliable sources."
Hobbs served in the United States Army for over 32 years and is currently a Lieutenant Colonel in the Washington State National Guard. Prior to his appointment as Secretary of State, Hobbs was the State Senator for the 44th Legislative District of Washington, first elected in 2006. During his tenure, he served as Chairman of the Transportation Committee and member of Financial Institutions, Economic Development & Trade, and Environment, Energy and Technology.
The Washington Secretary of State's office oversees a number of areas within state government, including state management elections, registration companies and charities, and governing the use of the state flag and seal. The office also manages State Archives and the State library, documents extraordinary stories in Washington's history through Washington Legacy, supervise the Combined fundraising for charitable donations from government employees and administers the Address Privacy Program to help protect survivors of crime.
Source of content: press release from the Office of the Secretary of State