Ron Faucheux: Census numbers tell the story of our cities | Opinion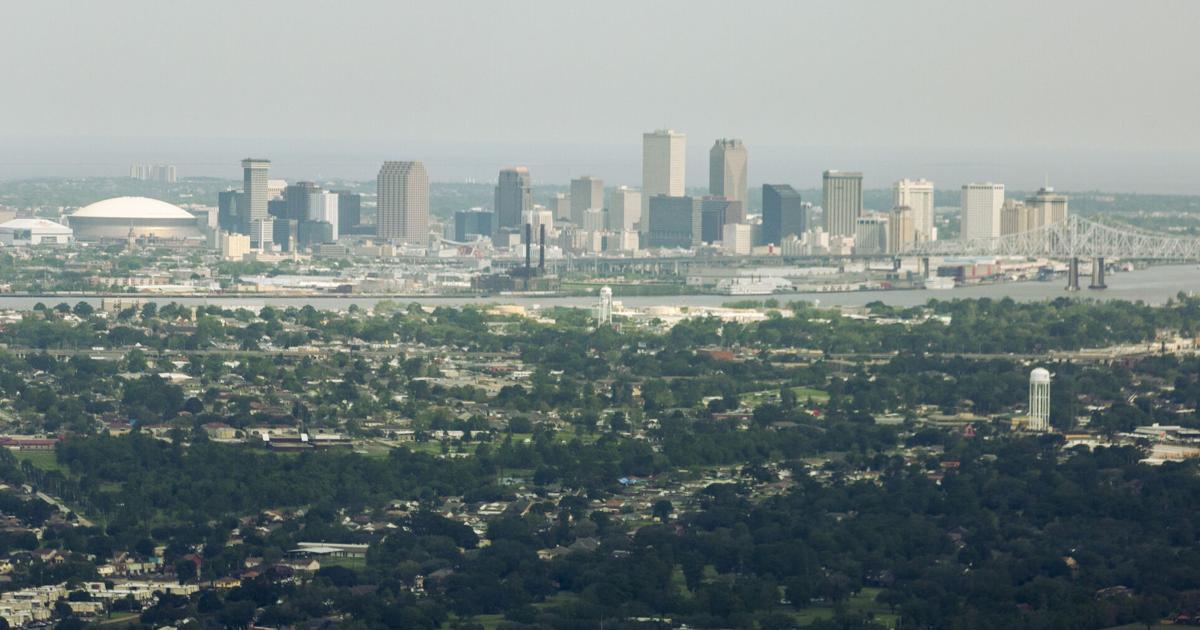 Competition for city population rankings is fierce – each place wants to be bigger than the other – and the latest US Census provides some surprising insight into the rankings.
Nationally, New York remains the largest city in the United States with a population of 8.8 million. Next come Los Angeles (3.9 million), Chicago (2.7 million) and Houston (2.3 million). Phoenix (1.6 million) completes the top five.
The other cities in the top 10 are Philadelphia (1.6 million), San Antonio and San Diego (about 1.4 million each), Dallas (1.3 million) and San Jose (1 million).
Note that seven of the top 10 cities are located in the Southwest, two in the Northeast and one in the Midwest.
Since 1970, New York has remained number one, but Chicago and Los Angeles have traded second and third place. Two cities dropped out of the top five: Philadelphia, then fourth and currently sixth, and Detroit, dropping from fifth to 27th. Phoenix moved from 20th to fifth place.
Texas' immense growth is apparent in its urban centers. It now has four cities with approximately one million or more residents: Houston, San Antonio, Dallas and Austin. The largest state, California, has Los Angeles, San Diego, and San Jose in this category.
The main southern cities with the highest population growth between 2010 and 2020 are Fort Worth (+24%), Austin (+22%), Charlotte (+20%), Atlanta (+19%), Jacksonville (+16%) ), Raleigh (up 16%), Nashville (up 15%), Miami (up 11%) and Houston (up 10%).
Austin, with 962,000, has outstripped places we once thought were much bigger, such as San Francisco (874,000), Washington, DC (690,000), Boston (676,000), Detroit (639,000) and Atlanta (499,000). In 1970, Austin wasn't even in the top 50. Today, he's approaching the top 10.
Closer to home, two Louisiana cities feature in the top 100: New Orleans is 53rd (384,000) and Baton Rouge is 99th (227,000). Shreveport ranks 137th (188,000) and Lafayette is 234th (121,000). If Metairie were an incorporated city, it would rank 188th nationally with 144,000 inhabitants.
The other cities in Louisiana each have less than 100,000 inhabitants: Lake Charles (85,000), Kenner (66,000), Bossier City (63,000), Monroe (48,000) and Alexandria (45,000).
Guest column: Louisiana doesn't have to deal with demographic dystopia
In 1840, New Orleans was the nation's third-largest city, nearly tied with second-place Baltimore. New York was then, as now, the first.
In 1870, after the Civil War, New Orleans fell to ninth place. A century later, in 1970, New Orleans remains in the top 20, in 19th place. But it fell to 21st in 1980 and 24th in 1990. In 2000, Crescent City fell to 31st with a population of 485,000, behind Nashville, Charlotte, Portland and Tucson.
Of course, Hurricane Katrina in 2005 triggered one of the biggest population migrations in the nation's history when large numbers of residents left New Orleans, some permanently. In 2010, in the first post-Katrina U.S. census, the city's population was 344,000, ranking 52nd.
With urban sprawl and the growth of connected suburbs, the city's population data doesn't tell the whole story. A more comprehensive view of a city's economic power and cultural influence (if not environmental sustainability) is measured by demographic data based on the metropolitan areas that each city dominates.
The metropolis of New York, for example, has a population of 20.1 million, more than double the city proper. The LA area has a population of 13.2 million, more than three times the city. Greater Washington has 6.4 million people, nine times the District of Columbia itself. Atlanta sits in the middle of a metropolitan area of ​​6.1 million people, 12 times the size of the city.
In Louisiana, the New Orleans metropolitan area has a population of 1,272,000, more than three times that of the city proper. The Baton Rouge area has a population of 871,000, nearly four times the size of the city, and the Lafayette area has a population of 478,000, or four times the city.
Just as larger cities demand recognition, so do smaller ones. The five least populated cities in Louisiana are places most of us have never heard of – Mound (12), Bayou Corne (32), Sugartown (33), Gloster (53), and Taft (61) .
I knew Taft; it was my father's birthplace. Perhaps importance isn't always a matter of size.