News – Membership spotlight: Elise Friedland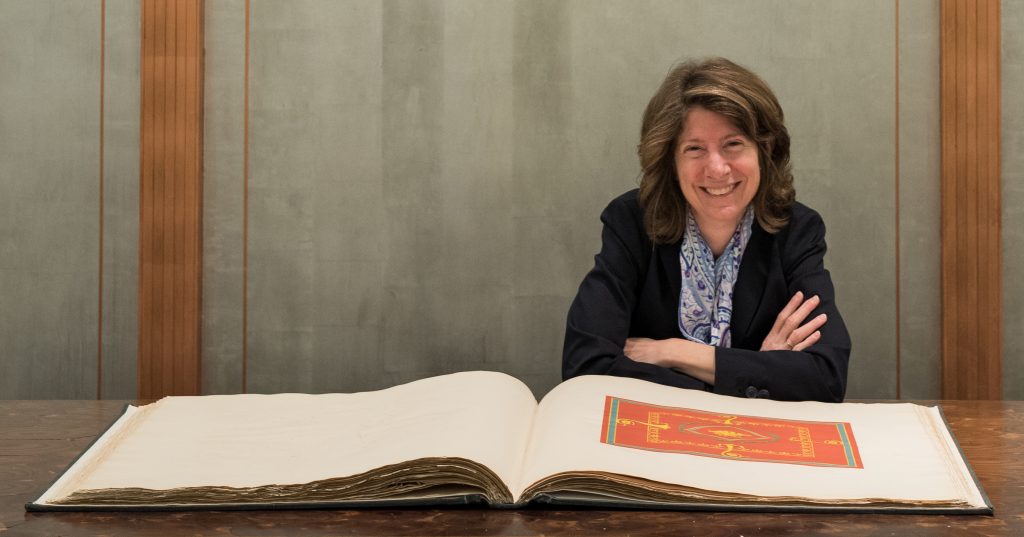 September 15, 2021
---
This month, we're excited to spotlight Elise Friedland, National Liaison for the Washington, DC Society. Elise is Associate Professor of Classical and Ancient Near Eastern Studies and Art History in the Department of Classical and Near Eastern Languages ​​and Civilizations at George Washington University. In 2013, she received the AIA Award for Excellence in Undergraduate Teaching. She has served on several AIA committees and currently lectures as part of the National Conference Program. In 2020, Elise received a NEH public scholarship to write Classic Washington: Greece and Rome in DC Art and Architecture.
We asked Elise a few questions about how she got involved with AIA and we're delighted you read her words!
What interests you in ancient art and archeology?
I am fascinated by the possibility of studying physical pieces from the past to learn more about the Greek, Roman and Classical worlds of the Near East. In addition, I like to trace the impact of these pieces of the past on later post-ancient societies, especially 19th century America. I always tell my students: objects live longer than the people who made them! If today we can recontextualize those pieces of the past that have survived in our world (how they were made and used and what messages they carried in their original environment), then we can learn all kinds of things about the people who created and used them. In particular, I study public art, especially Roman sculpture which was imported from Greece and Turkey in Roman times to Israel and Jordan. Through sculptural exhibits on the most eastern fringes of the Roman Empire, such as in Gerasa, Jordan, we can follow the ancient marble trade in the eastern Mediterranean, see local people dialogue with the emperor through erection statues of specific subjects, and witness the impact of Roman styles and subjects on local art. More recently, I have also studied how our early American Founding Fathers and their artists and architects adopted and adapted various classical monuments, patterns and styles to plan, build and decorate Washington, DC, and why they sought to make our capital the capital in a "new Rome on the Potomac". This research reveals why Washington, DC looks like what it is – after all, we have a Doric temple at one end of the National Mall that houses a cult statue of a former president, an Arch of Constantine on the facade of our central train. station, and equestrian statues of generals dotting the centers of the circular squares created by the diagonal avenues of the city. It also shows how and why elements of the past continue to impact and live on in our visual world, far beyond their ancient and original contexts.
How did you hear about AIA?
I heard about AIA through my beloved professors who taught me in the fall of 1986 at the Centro (Intercollegiate Center for Classical Studies in Rome): Professor John Fischer (Emeritus, Wabash College), Professor John D. MacIsaac (Mary Washington University), and Professor Liane Houghtalin (Mary Washington University). They encouraged me to attend a meeting when I returned to the US after my semester in Rome, so I joined and attended my first AIA annual meeting as a junior in college in December 1986. !
What made you decide to get more involved in the Washington, DC Society?
I have been involved in the management of AIA companies since my graduate student days, when our faculty at the University of Michigan ensured that their graduate students served as graduate student representatives on the board of trustees of the local Ann Arbor company. When I landed my first job at Rollins College in Winter Park, Florida, and found out that the Central Florida (Orlando) Society had just been formed, I immediately jumped in and eventually became president of this society. When I moved to DC for a new position at George Washington University, I immediately offered to serve on the board, where I started as a national liaison (a position they created, so I could sit on the board as soon as I arrived) and was ultimately president.