Edens and Story Compete for Washington County Clerk | Election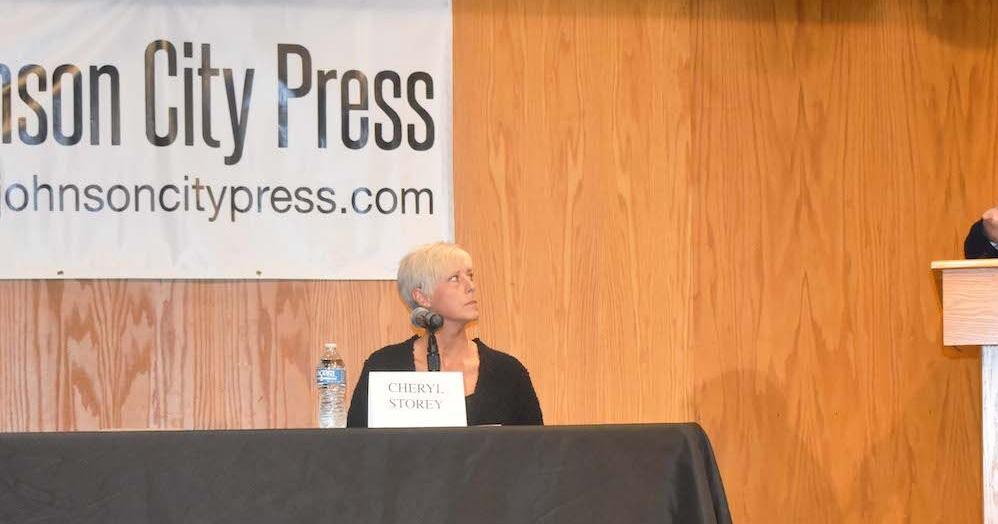 Two Republican candidates are vying to succeed Kathy Storey, who is retiring in September after serving three terms as a Washington County clerk.
Danny Edens is in his fourth term on the County Commission. He currently works for the town of Jonesborough as an assistant supervisor.
Cheryl Storey is the deputy chief of the county clerk's office, where she has worked for 20 years. She is not related to the current county clerk.
The winner of the May 3 GOP primary will be the only candidate on the ballot in the August 4 general election.
Both candidates took part in a question-and-answer forum hosted by Johnson City Press at the Jonesborough Visitors Center on March 31. The following is based on the responses that candidates gave at this event.
Edens said he would make "drastic changes" if elected county clerk. This includes having a notary public on site and issuing state hunting and fishing licenses at the office.
If elected to the position, Storey said she would set up a "license plate renewal kiosk" that will eliminate queues at the clerk's office. She says her experience taught her what "works well" at the courthouse.
Both Edens and Storey referenced their work histories to explain why they are seeking the county clerk job.
"I'm running for county clerk because that's the next thing in my life experience," Edens said. "Everything for me is an experience."
Eden said he thinks running for a county office is the next step in his life. He saidthe "leadership experience" he gained serving in the air force and later as chairman of a county commission standing committee and as overseer of the town of Jonesborough is which led him to run for county clerk.
"I know I can do the job," Edens said. "And that's my next dream."
Storey said she believed her experience under the mentorship of Kathy Storey and others at the courthouse made her the ideal candidate to lead the county clerk's office.
"Anyone who knows me knows that I take my job seriously," Storey said. "While I like to have fun and enjoy my time at work, I also think that experience and customer service are also important. And knowledge is also very important.
Storey said she performed payroll duties and performed record-keeping duties as the office's chief clerk.
"With 20 years of experience, I have the ability to do the job and I know the job inside and out," she said.