chamber group raises $ 15,000 to woo workers in Washington | Local News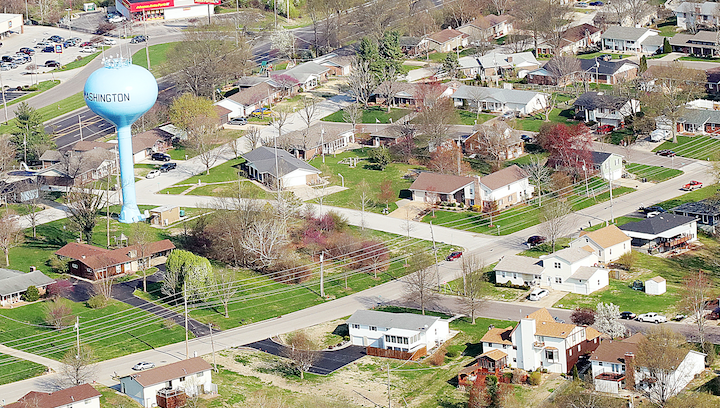 It is estimated that there are more than 300 unfilled jobs in Washington, according to officials who work at employment and employment agencies.
Mike King, franchise owner of Express Employment Professionals, said the local workforce "is smaller than I have ever seen it".
"It's upside down right now," said King, who has been in the industry for 20 years. "Staffing consultants like me remember a time when there were queues in the lobby, career fairs drew big crowds, but now that's a thing of the past. "
Economic development leaders are hopeful that a soon-to-be-launched advertising campaign will help attract new residents who have the skills to take on these jobs.
"One of our goals is to help fill the labor shortage," Washington Economic and Community Director Sal Maniaci said. He said almost all industries, from manufacturing to catering, suffer from an ongoing shortage of employees.
The Washington Area Chamber of Commerce's Young Professionals Ambassador Group on Wednesday announced that it is seeking proposals from marketing companies that can help guide the outreach and recruiting program that will place ad buys on television and social media platforms, including Instagram, Facebook, Twitter and Youtube.
Maniaci said the group of ambassadors had been working behind the scenes for more than a year privately raising the funds needed to pay for the ad campaign.
The Washington Civic Industrial Corporation, headed by Bank of Franklin County President Bob Dobsch, donated $ 9,000 to the campaign. To date, over $ 15,000 has been raised. Attempts to reach Dobsch were unsuccessful.
Maniaci said the group hopes to raise an additional $ 10,000 or more. Those interested in donating can send checks with "Young Professionals" written on the memo line to the Washington Area Chamber of Commerce, 323 W. Main St.
The ads feature images of a variety of events and daily life in Washington, aspects Maniaci said he hopes to highlight "the high quality of life people enjoy in Washington." The 30 and 15 second videos, with the theme "Plan Your Stay", were produced by ShowMedia and Wilson Video. Maniaci said he hopes at least five companies will submit proposals before the October 15 deadline, with the year-long campaign set to launch in December.
Proposals should be submitted by email to [email protected] or mailed to 323 W. Main St. in Washington.
Maniaci said the selected company will determine where the ads will run, although they will likely run in cities with high numbers of recent college and business school graduates or in communities affected by business losses. 'jobs.
An ad will likely run locally. It's an ad that highlights job opportunities in Washington in the hopes of reaching those who commute out of the county for work.
King said this kind of awareness couldn't come at a better time.
According to the state's economic department, 58% of all workers in Franklin County work outside of the county.
"We've always had people commuting to larger employers in St. Louis, but what's new is the large number of people commuting now. That number has grown and accelerated over time, "King said. These commuter workers are also more likely to ultimately decide to move closer to work, which King says has resulted in slower population growth in parts of the county.
"We have to present ourselves as a unique place to live, which will hopefully make people look at us," King said.
This will be the second time in recent years that city leaders have attempted to woo workers in Washington. In the 1990s, Maniaci said officials sent VHS tapes to state and regional chambers of commerce to promote Washington.
He said the success of the new campaign will be measured by the number of visits to the website, washmo.org, and the filling of vacancies, among other metrics.
"When they move to Washington, there will be a lot of indirect ways that will benefit the city," Maniaci said. "These will be people who will seek to join civic organizations, who will support our small businesses. Even if they end up deciding to buy homes in New Haven or Union but work in Washington, it is still a benefit to the city. This always helps to fill the labor shortage.