A half century ago the lights went out on baseball in Washington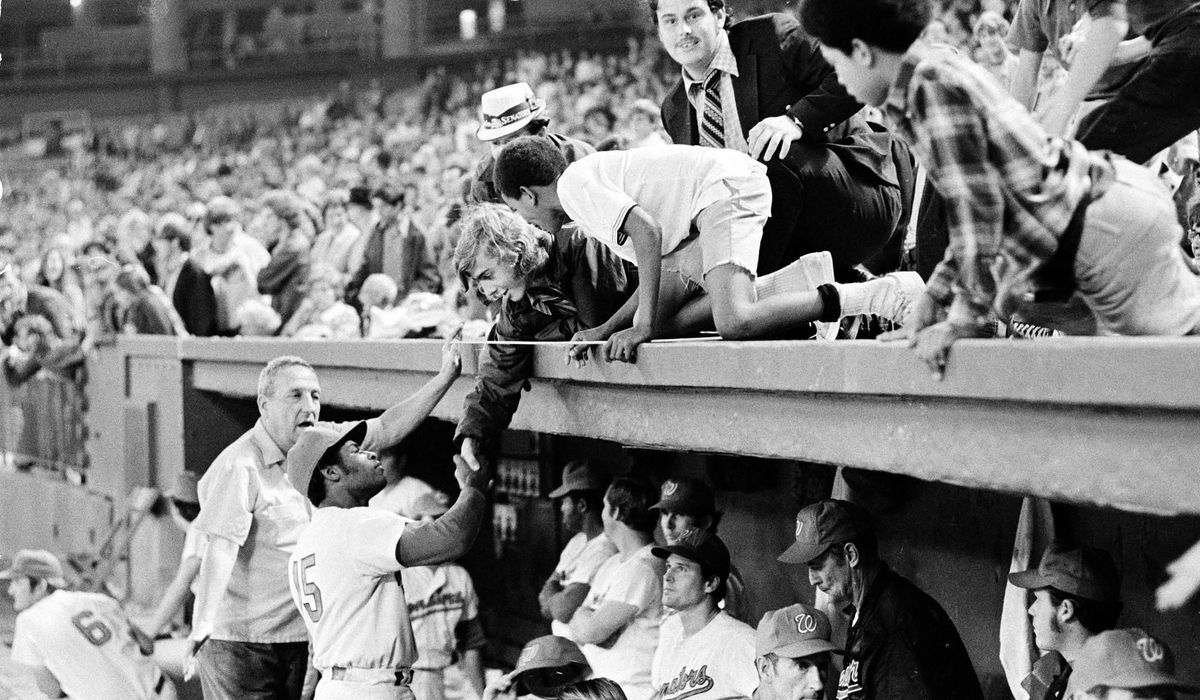 Fifty years ago, on September 30, 1971, Dick Bosman took the mound to preside over a vigil.
Washington baseball fans had gathered at RFK Stadium to bid farewell to the second incarnation of the dying Senators, who would be resurrected the following year in a Texas cowtown called Arlington – a suburb of Dallas' larger cowtown.
For some home fans, Moscow would have been an easier pill to swallow than seeing their beloved team transplanted into the backyard of their football team's hated rival.
Then again, it probably didn't matter where they went. For Washington baseball fans, the Texas Rangers could just as easily have been zombies – the living dead.
"We didn't know what to expect on the way out," Bosman said. "We knew the fans we had weren't happy with this decision. We weren't happy with the move, those of us who had a history there, like me and Hondo (Frank Howard), probably a few more. It was my first big league club and I had some good things there.
Bosman, then 27 (now 77) took on the New York Yankees in front of 15,000 sad and angry fans, many of whom carried signs expressing their disgust at owner Bob Short. Unlike the last time a team left, when the original Senators moved to Minneapolis in 1960, this time around there would be no promise of an expansion team to replace the departing team.
Neither version of the Senators has delivered glorious memories of years of pennants.
Completely the opposite. Sports journalist Charles Dryden uttered the words "First in war, first in peace, last in the American League" in 1904, and with the exception of the occasional winning season – and a World Series championship in 1925 – Washington adopted this identity.
Yet, as the saying goes, "the best thing to play and win is to play and lose". The fans had grown to live with the losses and love the game and the players anyway.
Bosman, who was 14-5 in 1969 and led the American League with a 2.19 ERA, wanted to give these fans an unforgettable performance.
But that day in 1971, he was caught in the moment. He allowed five runs on eight hits (three homers, by Rusty Torres, Bobby Murcer and Roy White) in five innings as New York took a 5-1 lead.
"I was disappointed that I didn't pitch better," said Bosman. "I hadn't really learned to separate my emotions from my work, which I learned to do later, luckily. But at that point, during this game, there were too many distractions and I didn't throw well.
It may not have mattered much to those present.
Loss was the theme of the day – the loss of a baseball team, the loss of a still struggling town in the riots that followed the assassination of Martin Luther King Jr., loss, like many. cities of America, with a population leaving for the suburbs.
Once the Senators left, all Washington would have on his sports resume was his NFL franchise – a team that offered a sense of salvation with the arrival of coach George Allen and victory in football.
They started the 1971 season 5-0 and, after a 20-0 shutout victory over the St. Louis Cardinals on Oct. 17 – three weeks after the Senators left the city – Mayor Walter Washington told the team how important they had become to the city.
"We are going through a difficult time in the city at the moment," he said. "We have no more money. I can't pay people. The city is divided along economic and racial lines. We have a drug problem. We are facing a workers' strike. But you know what? You make it easy for me. Every Monday morning, instead of talking about the city's problems, people talk about the Redskins.
There was no uplifting speech for the Senators, especially in this last game.
"It was chaos from the start," said Bosman, recalling that last game. "There was not enough security in the place.
"People wanted memories. We had people on the ground with one and it took forever to get them out. Then I think Bobby Murcer came back to (Washington reliever Joe) Grzenda and by the time he pitched the first there were probably a few thousand people on the pitch. They couldn't take them off.
The players retired to the clubhouse, awaiting news of the sequel. Referee Jim Odom walked in and told them it was a forfeit – a Yankees win. Ironic, as Washington fought back and held a 7-5 lead behind a Howard home run in the sixth inning.
Bosman, Howard and Don Mincher sat in the clubhouse, drinking National Bohemian and saying goodbye to their teammates. Very quickly, there was no one left. "We looked at each other and we were like, 'Well boys, I think it's time to turn off the lights,'" Bosman said.
They didn't come back to play baseball in Washington until 2005. But they did.
?? Listen to Thom Loverro on The Kevin Sheehan Show podcast.